Route 14 daagse China reis
Cultural Tour
Amsterdam - Shanghai - Zhouzhuang - Suzhou - Hangzhou - Xi'an - Beijing - Amsterdam
Day 01 depart Amsterdam to Shanghai
Day 02 Arrive in Shanghai
You will be met and transferred to your hotel.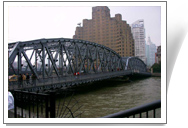 Day 03 Shanghai
This morning you'll start your tour of Shanghai with a visit to the Yuyuan Gardens and Old Shanghai with its neighboring old Shanghai Bazaar. The afternoon will be spent at the renovated and resplendent Shanghai Museum. Dinner is at Meilong Zhen Restaurant where guests can sample for themselves the delicious flavors of Shanghai Cuisine.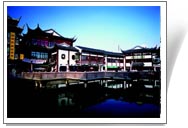 Day 04 Shanghai / Zhouzhuang / Suzhou
In the morning guests will take a private coach to Zhouzhuang and get a chance to explore the beautiful canals and alleys of this UNESCO World Heritage Site. Guests will then visit Shen Garden and Double Bridge, before continuing the trip to Suzhou.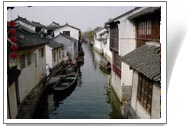 Day 05 Suzhou
Today is a whole day tour to Tiger Hill, the Humble Administrator's Garden, and a Silk Factory. Tonight's dinner will be at the Song He Lou restaurant, a historic relic with history dating back to 1757.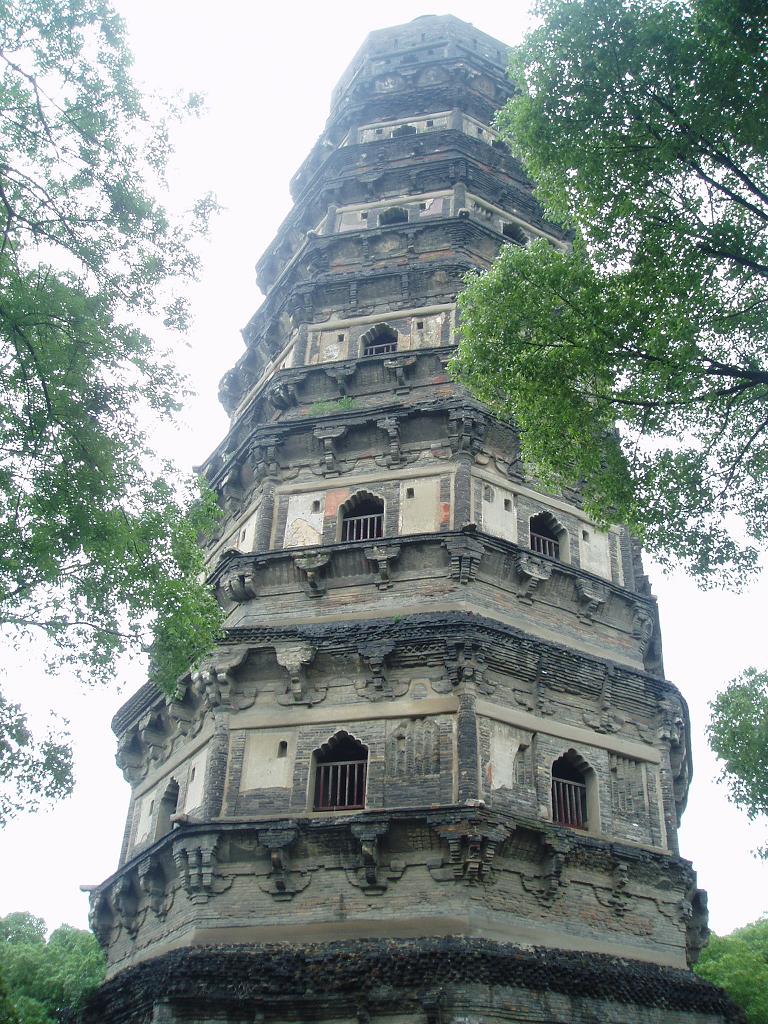 Day 06 Suzhou / Hangzhou
Guests take the morning train to Hangzhou, where they will enjoy a boat ride on the picturesque West Lake. After disembarking we will have dinner overlooking the lake at the most famous restaurant in Hanghzou, Lou Wai Lou Restaurant.
/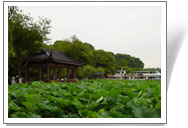 Day 07 Hangzhou
In the morning we visit Ling Yin Temple with its fascinating cave carvings before visiting General Yuefei Temple. Later, you'll visit a tea plantation where China's most famous tea is produced.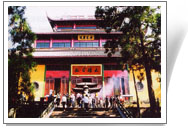 Day 08 Hangzhou / Xi'an
Today guests will fly to Xi'an to visit its beautiful Bell Tower and the Big Wild Goose Pagoda. Lunch is at a local noodle shop where you'll see the chefs' unforgettable noodle making skills, passed down through generations. In the afternoon, we will visit the Shaanxi Museum and in the evening enjoy a Special Dumpling Dinner Banquet at Defachang Dumpling Restaurant.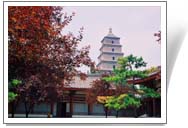 Day 09 Xi'an
Today's highlight is a visit to the World Heritage site and Archaeological Museum of the Terracotta warriors. After lunch, guests will visit the Neolithic Village of Banpo as well as the Huaqing Hot Springs and in the evening get a chance to appreciate a traditional Tang Dynasty Dinner Show.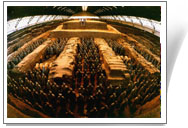 Day 10 Xi'an / Beijing
Fly to Beijing. Venture straight into the 'capital of capitals' with a visit to the vast and breathtaking Tiananmen Square, then enter the Forbidden City—the palatial home of Chinese Emperors for more than 500 years. In the evening guests will be treated to a Mongolian Hot Pot dinner at Dong Lai Shun Restaurant.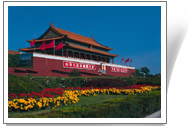 Day 11 Beijing
This morning you'll visit the Great Wall, an unforgettable visit to this immense symbol of China, before touring the nearby Ming Tombs. In the evening, guests will get the rare chance to enjoy a sumptuous banquet, prepared in the style of the Dai minority Nationality.
/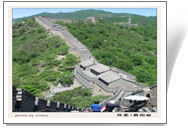 Day 12 Beijing
Morning visit to the Summer Palace. For lunch you will visit a Chaozhou restaurant to sample this southern Chinese cuisine, famous the world over for its flavorful seafood dishes. In the afternoon we visit the Lama Monastery and the Cloisonne Factory. Stroll the unforgettably vibrant Night Food Market, making sure to sample some local snacks before venturing out for dinner of your own choice.
/
Day 13 Beijing
In a true day of local culture, guests will experience that remnant of old Beijing, its atmospheric Hutongs, from the back of a pedicab. This will be followed by lunch with a local family, before continuing to more of the capitals' sites. We will visit the Temple of Heaven before guests get a chance to buy last minute souvenirs at the Friendship Store. There will then be a farewell Imperial Dinner Banquet in the unforgettable setting if an island in Beihai Park, at Fangshan Restaurant.
/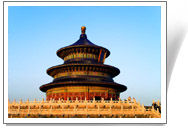 Day 14 Depart Beijing
Transfer to Beijing airport to depart for Amsterdam.
Euroned-China Promotions (ENCP) www.encp.nl