2E--2189S
A Taoist Classic Chuang-Tzu
庄子


Author: Fung Yulan
Publisher: Foreign Languages Press
Size: 16mo
Pages: 158
Professor Fung Yu-lan is a distinguished contemporary Chinese philosopher. Chuang-tzu is the textbook he used to teach a course on Chuang Tzu in the Beijing Chinese Language School during the 1920s. The Chuang-tzu, one of China's most important Taoist works, forms connecting link between the preceding Book of Lao Tzu and the following Book of Huai Nan Tzu. It brims with ideas by means of images, shedding light on philosophy through the aid of fables. This book contained the translation of the first seven chapters of the Chuang-tzu and an article entitled Some Characteristics of the Philosophy of Kuo Hsiang appeared as an appendix.
2E-2840P
Religion in China today
中国宗教概览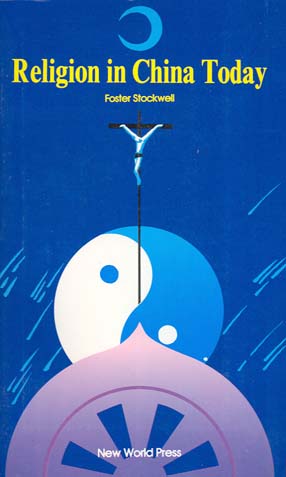 In English. 277 pages. Written by Foster Stockwell.
This book presents a panorama of religious life today in China. It is based on many interviews with Chinese religious leaders and other investigations conducted at the invitation of the editorial board of the New World Press in Beijing. The book is designed primarily for person in the West who may be planning a visit to China or who have an interest in world religions.
2E-2915P
History of Tibetan religion
藏族宗教史之实地研究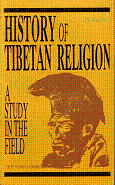 ISBN: 7800052257
Author: Li Anche
Language: English
Publisher: New World Press
Type: Paperback
Pages: 267 Pages
The original fieldwork and manuscript for this book were undertaken in Tibet during the period 1938-1943. Unfortunately, the original manuscript was lost in the U.S. during the 1980s and this current work is based on a copy of that original work.
In essence this work is a study of Tibet, Tibetan life and religion as it was viewed some 50 years ago.
3E-2885P
Selected works of Deng xiaoping III 1982-1992, volume III
邓小平文选 III



Publisher Foreign Languages Press
Author "Editorial Committee for Party Literature, Central Committee of the Communist Party of China"
ISBN 16903
Size 6 x 8 3/4, Pages 400
Language English
Cover PAPERBACK
Containing 119 articles and speeches by Deng Xiaoping from September 1982 until February 1992, this volume focuses on new ideas and viewpoints on a wide variety of domestic and international issues.
5E-2642
The wiles of war
- 36 military strategies form ancient China
36计例解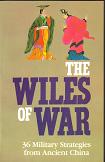 By Sun Haichen
Foreign languages press 344pp 185x120mm paper
ISBN: 7-119-01399-8
In addition to the precise translation of the ancient work, The wiles of war provides for each of the thirty-six strategies a lucid explanation, quotations for reference from other military classics, and the account of an ancient battle featuring the successful application of the strategy.
5E-2834P
Sun Zi/Sun Bin: The art of war
孙子兵法 孙膑兵法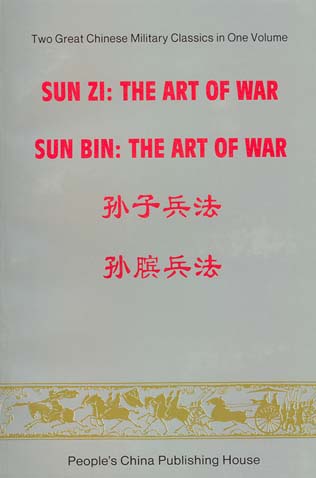 In English. Translated by Lin Wusun. 158 pages.
The great Chinese military classics in one volume.
7E-1714P
Chinese pottery and porcelain
中国陶瓷



ISBN: 7-119-01167-7
Author: Zhiyan Li and Wen Cheng
Language: English
Publisher: Foreign Languages Press
Type: Paperback
Pages: 209 Pages
Chinese pottery and porcelain, known for lustrous beauty and practical use, are gems in the Chinese cultural treasure-house.
This book traces the origin and development of Chinese pottery and porcelain. The authors describe the artistic features and distinct national style of the life-size statues of warriors and horses in the tomb of the First Emperor of the Qin Dynasty (221-207 B.C.) and the tri-colour glazed pottery of the Tang Dynasty (618-907), as well as other famous works. Stories of celebrated kilns-Ding, Ru, Guan, Ge, Jun and Longquan, their past glory and recovery, are recounted in detail. The book covers the whole spectrum of Chinese pottery and porcelain from ancient times to today, including their contribution to world culture. Descriptions are in vivid everyday language.
Profusely illustrated with colour plates, black-and-white pictures, diagrams and maps.
7E-2429
Confucius as a teacher
- Philosophy of Confucius with special reference to its educational implications
先师孔子 – 论孔子教育思想



By Chen Jingpan
Foreign languages press 530pp 202x139mm paper
This book is the most exhaustive and authoritative work ever on Confucius' pedagogic thinking. The author points out that Confucius was first and foremost an ideal teacher. He was both a transmitter and an originator, both a creator and a conserver, of ancient Chinese culture. He aimed at social reform through education, and at bringing about an ideal social order through cultivation ideal individuals, in his ideal society, both individual and social rights would be perfectly developed and harmonized; there would be the state of "great harmony".
The major course of study which he offered was along the line of ethics, especially love (ren) and the rules of proper conduct (li), the former stressing the individualistic quality while the latter social control. Throughout the ages, Confucian scholars, through the inspiration of their master, have practically monopolized the educational field in China. His ideas on ren and li have more or less affected the historical physiognomy of China. The greatest factor which contributed to his great success, however, was his methods of teaching, many of which are still useful today for solving problems confronting the country's modern education.
7E-2643
Preliminary study of China's juvenile delinquency
中国青少年犯罪初探
By Shao Daosheng
Foreign languages press 186pp 185x119mm paper
ISBN: 7-119-01400-5
Preliminary study of China's juvenile delinquency. the result of the author's arduous investigation and research into these questions, is a scientific achievement of both academic and practical significance, which is devoted to the whole of society. It is a substantial book with a clear-cut viewpoint and penetrating analysis. The book will surely help readers understand China from a new angle.
7E-2661
In search of China's minorities
中国少数民族风情录
By Zhang Weiwen an Zeng Qingnan
New world press 356pp illus. 211x131mm paper
ISBN: 7-80005-176-5
7E-2710P
The first household under heaven
天下第一家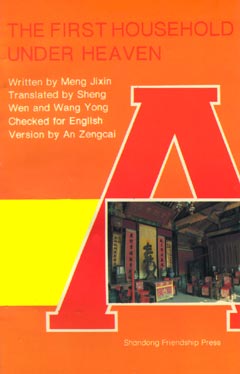 This popular Chinese book tells the tale of the Kong family. Widely known as the first household under heaven, the Kong family's holdings are enormous. The Kong mansion covers over130 acres and their family temple is known as the grandest family temple in all of China.
7E-2900P
The origin of Chinese deities
中国诸神由来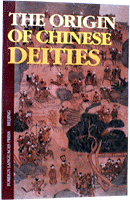 Written by Cheng Manchao
Foreign Languages Press, Beijing
Paperback,182mm x 118mm, 241 pages
ISBN: 711900306
China is a country with a long history and rich resources of national culture. Through the ages, unique traditions have exerted an influence on the Chinese people's thinking and behavior. A survey reveals that China had a wide spectrum of folk beliefs, including divinities, spirits, totems, prodigies, omens, divinations, taboos and sacrificial rites. Stories about gods, ghosts, fairies and spirits ere created and spread far and wide among the people. The appearance of the god and the custom of worshipping them constitute an integral part of Chinese folk culture and customs, exerting a wide-spread influence over China itself, overseas Chinese, and even Japan, Korea, Southeast Asia and the Malay Archipelago.
With abundant historical materials and exhaustive studies over many years, the author provides a vivid and interesting account of the twenty-nine widely known and revered gods who influenced the lives of the Chinese people for many centuries. They include the Bodhisattva Guanyin, a goddess who helps the needy and relieves the distressed; Zhong Kui, a hero in vanquishing ghosts and demons; Kitchen God, who is in charge of blessing the mortal; King of Hell, sovereign of the ghost world; Jade Emperor, the highest ruler in Heave; and Jiang Taigong, who is responsible for granting titles to gods. Why and how are they enshrined and worshipped by the masses and even by the rulers? This book presents one aspect of the Chinese popular culture. It is helpful in the understanding of people's religious beliefs, and of archaeology, history, sociology, psychology, and folk literature.
7E-2952P
The discovery of a missing king's tomb -- selections of Chinese relics and archaeology
一座失踪王陵的发现 -- 中国文物考古选集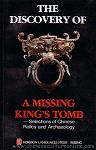 ISBN: 7119015400
Author: Zuo Boyang
Language: English
Publisher: Foreign Languages Press
Type: Paperback
Pages: 198 Pages
This collection of essays provides an introduction to new discoveries of Chinese archaeology,such as the excavation of the fossil remains of ape-men at Jinniushan, Yingkou,Liaoning Province,the discovery of the Nanyue Kings' Tombs of the Han Dynasty at Guangzhou,the unearthing of another battalion of men and horses at Xuzhou,etc.There are special essays dealing with the culture of the ancient Dian State at Yunnan and the probe into the mystery of the Guge Kingdom of Tibet. The report"Recent Important Finds in Chinese Archaeology" is the author's careful selection and comments on 36 important finds in recent years.
Apart from these,there are also articles on the appreciation of interesting relics,vividly introducing Chinese bronze mirrors,ancient fans,the huge bronze Buddha, the Lugouqiao Bridge,the mural paintings in Fahai Monastery,etc.Many coloured pictures are included in this book.
7E-2956P
The restless female souls -- The Jinuos
用不安分的女魂 -- 基诺族



Paperback
by Zhao Jie
42 pages text and 36 pages with colour illustrations
7E-2958P
A myth kept alive -- The Nus
复苏了的神话 -- 怒族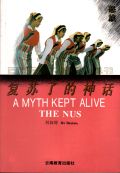 雲南教育出版社 光生館
何叔涛 著
7E-2962P
Maternal souls amidst wooden drum -- The Was
木鼓中的母性之魂 -- 佤族



Paperback
by Wen Yiqun
37 colour illustrations and 52 pages with text
7E-2970P
Leaf-letters and straw-bridges -- The Jingpos
树叶信与草桥 -- 景颇族



Paperback
Jin Liyan
56 pages with text and 34 pages with colour illustrations
7E-2974P
Women not to be bound in waistbands -- The deangs
腰箍套不住的女人 -- 德昂族



Paperback
by Zhou Mingqi
40 pages with colour illustrations, and 52 pages with text
7E-2977P
Azaleas in the woods -- The Yaos
丛林中的映山红 -- 瑶族



by Chen Bin and Li Minghui in the Women's Culture Series: Nationalities of Yunnan published by Yunnan Education Publishing House.
ISBN 7-5415-0927-2
China Yao Some location photos of costume and description of costume and culture
7E-2978P
Nymphs of folk songs -- The Zhuangs
隔海中的女性 -- 壮族



Paperback
By Liu Zhi
84 pages of which 46 pages with text, and 38 pages with colour illustrations
140 x 202 mm
7E-2979P
Weavers of ethnic culture -- The Miaos
民族文化的织手 -- 苗族



by Gu Wenfeng in the Women's Culture Series: Nationalities of Yunnan published by Yunnan Education Publishing House.
ISBN 7-5415-0928-0. Some good photos of textile techniques, especially hemp cloth production. The author is a Miao and an assistant researcher with the Ethnology Research Institute of the Yunnan Academy of Social Sciences.
7E-2981P
Ancient balladeers -- The Achangs
古道边的歌谣 -- 阿昌族



Paperback
By Wang Sidai & Cao Mingkun
44 pages text and 36 pages with colour illustrations
7E-3216P
Animal symbolism of the Chinese Zodiac
中国生肖文化



Author: Zhang Fang
Publisher: Foreign Language Press, BeiJing
ISBN: 7-119-02064-1
Language: English
Type: Paperback
This signs of the Chinese zodiac are disignated by well-known animals rather than constellations, and the twelve animals reflect various characteristics of huamn behavior. Evolving out of hundreds of years of observation, these twelve animals can be used to designate years, months and days, as well as to predict the life circumstances of persons born in the year of each animal's designation. Over the centuries stories and folk customs about these animals have been handed down from generation to generation, and have become an inseparable part of traditional Chinese culture.
This book not only explains the relationship between the animals and their influence on peoples' fates, it also describes the folk customs and ancient stories about each of the twelve animals. And it will answer many questions such as why the tiny mouse is the first sign, and why children wear tiger-shaped shoes. Readers of this book will acquire rech and varied knowledge about this special part of Chinese culture.
Contents
I. An Introduction to the Animals of the Chinese Zodiac
II. Tales About the Animals of the Chinese Zodiac
1. Mouse
2. Ox
3. Tiger
4. Rabbit
5. Dragon
6. Snake
7. Horse
8. Sheep
9. Monkey
10. Rooster
11. Dog
12. Pig
III. The Zodiac Animals and Folk Customs
IV. The Chinese Zodiac and Human Characteristics

Euroned-China Promotions (ENCP) www.encp.nl