17E-1745P
Traditional Chinese fitness exercises -- Including Taijiquan and Qigong
中国传统的健身法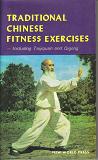 New World Press
ISBN: 7800053105
136pp 180x110mm
The book teaches you how to perform those time-tested exercises, such as Taijiquan and Qigong, and introduces as well a number of traditional methods of self-massage which are surprisingly effective in preventing and curing colds, indigestion and eyestrain.
17E-2011P
A visit to Confucius home town
孔子故里游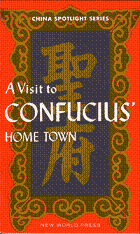 ISBN: 083511533X
Author: Cai Xiqin
Language: English
Publisher: New World Press
Type: Paperback
Pages: 106 Pages
A Visit to Confucius' Home Town is an indispensable guide and companion to any visitor to Qufu. Besides its detailed descriptions, it contains a treasury of historical information and captivating legends to deepen and enrich the understanding of both this ancient torn and the splendid culture of which it is a part.

17E-2042
China: a tourist guide
中国旅游指南



Foreign languages press
106 illustrations and 89 maps 482pp 185x130mm paper
This book provides the visitor from abroad with a wealth of information on how to get there, where to go, and what to see. Its comprehensive coverage includes:
Descriptions of nearly a hundred cities and tourist areas, plus hundreds of famous sites-historical monuments, temples, museums, grottoes, and scenic spots.
An insider's view of many out-of the-way places most tourists never hear about.
Practical, up-to-date information on travel arrangements, lodging, restaurants, and local handicrafts.
An insight into China's fascinating legends and folklore, and a glimpse into the lives of its ethnic peoples.
Special sections devoted to China's geography, history, politics, religion, industry, agriculture, and foreign trade.
17E-2568
A study of China's population
中国人口问题的研究
By Li Chengrui
Foreign languages press 286pp 186x119mm paper
ISBN: 7-119-01326-2
Given in this book is an account of the part four population censuses and the reliability of the respective statistics collected in 1953, 1964, 1982, and 1990. The book's various points are therefore well-founded.
17E-2730P
Migration and urbanization in China
中国人口迁移和城市化
New world press
380pp 209x130mm paper
ISBN: 7800051846
This collection of papers from the seminar may contribute somewhat the progress of demographic studies, and may help people abroad have a better understanding of the migration conditions in China.
17E-2731
The China guidebook for travellers with special interests
特种旅游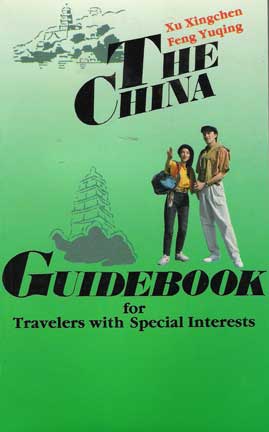 By Xu Xingchen and Feng Yuqing
Foreign languages press 226pp 110x179mm
ISBN: 7-119-01487-0
This China guidebook is for travellers with special interests. In package tour plans, such as Ancient Capitals Tour, Ancient Silk Road Tour and Grand Canal Tour, or introduction to places that may offer special attractions, this guidebook enables you to get the important information you need before setting for China.
17EC-3016P
Sun Zi's Art of War and Health Care
孙子兵法与养生治病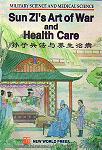 Wu Rusong, Wang Hongtu etc.
New World Press
ISBN: 7800053768
412pp pb 202x140mm
The theories and strategies of military science can be applied to medical science. The philosophy and insights found in the Art of War are also used in TCM. This has become a common belief of both ancient and modern Chinese doctors. the 43 chapters illustrate the relationships between military and medical sciences.
17E-3047P
The road to Shambala
漫游西藏100天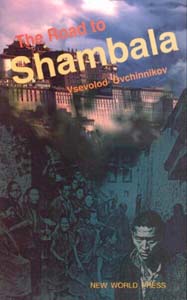 Publisher: New World Press
Author: Ovchinnikov, Vsevolod
ISBN:7800052958
Vsevolod Ovchinnikov, an Orientalist, famous journalist, and vice-president of the Sino-Russian Friendship Association, was bornin Leningrad in 1926. Ovchinnikov has now to his credit 16 books dealing with his life as a journalist, four of which are dedicated to what he saw and heard in China.
84E-418
Paintings of Beijing opera characters by Dong Chen Sheng
董辰生京剧人物画集
Morning glory publishers 72pp. 254x230mm. half-cloth and cardboard
Presented in this album are the highlights of 30-odd Beijing Opera performances, captured not by the skill of the photographer but by the brush of a well-known painter in traditional ink and water-colours, Dong Chensheng.
84E-582S
Drawings by Tian Yuan -- Ancient Chinese toys and ornaments
田原画集 -- 中国古代玩具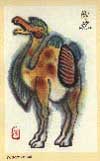 Author Drawings Tian Yuan
Publisher Foreign Languages Press
7 1/2 x 8 1/2, 58 pages
English
Cover CLOTH
Beautifully illustrated with 53 paintings, this book presents Tian Yuan's works depicting a selection of pottery and wooden figurines and ceramic articles from among China's archaeological finds. Featuring a distinctive Chinese traditional style and rich earth flavor, Tian Yuan's works have earned him his reputation as a folk artist. This sequel to his Chinese Folk Toys and Ornaments offers additional fine and fascinating works of art.
84CE-635
China's rare flowers by Wu Guoting
中国名贵花卉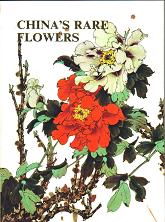 Morning glory publishers 80pp 250x185mm paper
Born in Nanjing in 1935, Wu Guoting graduated in 1960 from the Hangzhou College of fine arts, where he taught for more than 20 years. Wu is now a full-time painter in the Jiangsu Provincial Art Gallery.
His paintings harmonize traditional Chinese style and the techniques of watercolour, gouache and woodcut. Wu Guoting is skilled at adopting new techniques that are suitable to express his feelings about the world.
84E-638
Celebrated Chinese historical figures
中国著名历史人物画传


Morning glory publishers 112pp 250x186mm paper
This book portrays only a small number of China's gifted people.
Arranged chronologically. Brief descriptions highlight the figures' lives, major achievements, social roles and influence. Special thanks go to the people at the Academy of Art of Kaifeng, Henan Province, for their help in preparing this book.
84E-655D
UNDERGROUND ART GALLERY
魏晋墓砖画
-- China's Brick Paintings
1,700 Years Old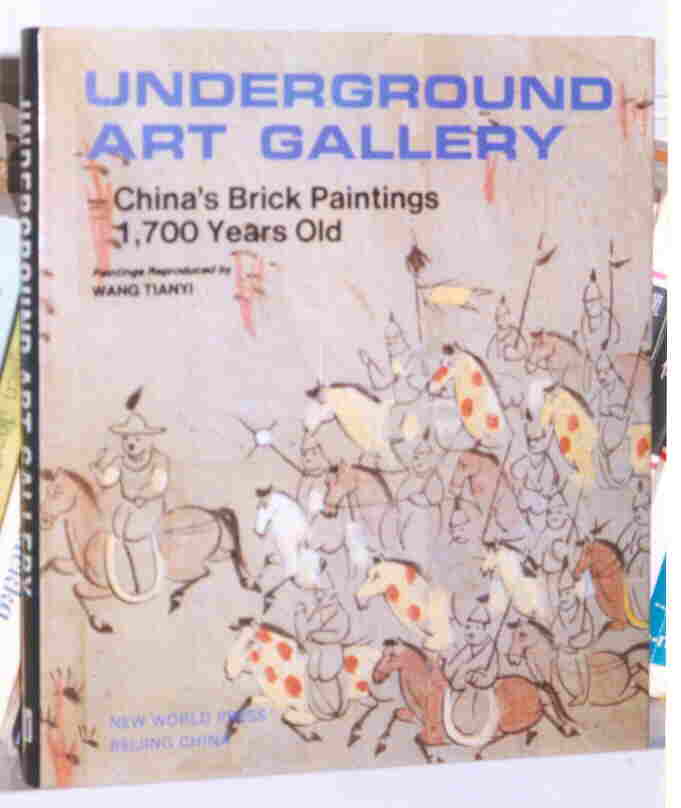 132 pp 255x220mm Cloth with jacket
A precious historical and artistic discovery of Wei and Jin tombs mural paintings in JiaYuguan Pass in China's northwest has opened the for people today to learn something of the loves of ancient Chinese as much as seventeen hundred years ago.
In the eleven tombs discovered so far more than seven hundred color mural paintings have been excavated. At present, three tombs are now open to visitors, while the other five have been refilled with earth and seated up.
84E-717D
A HISTORY OF Chinese Painting
中国画发展史纲要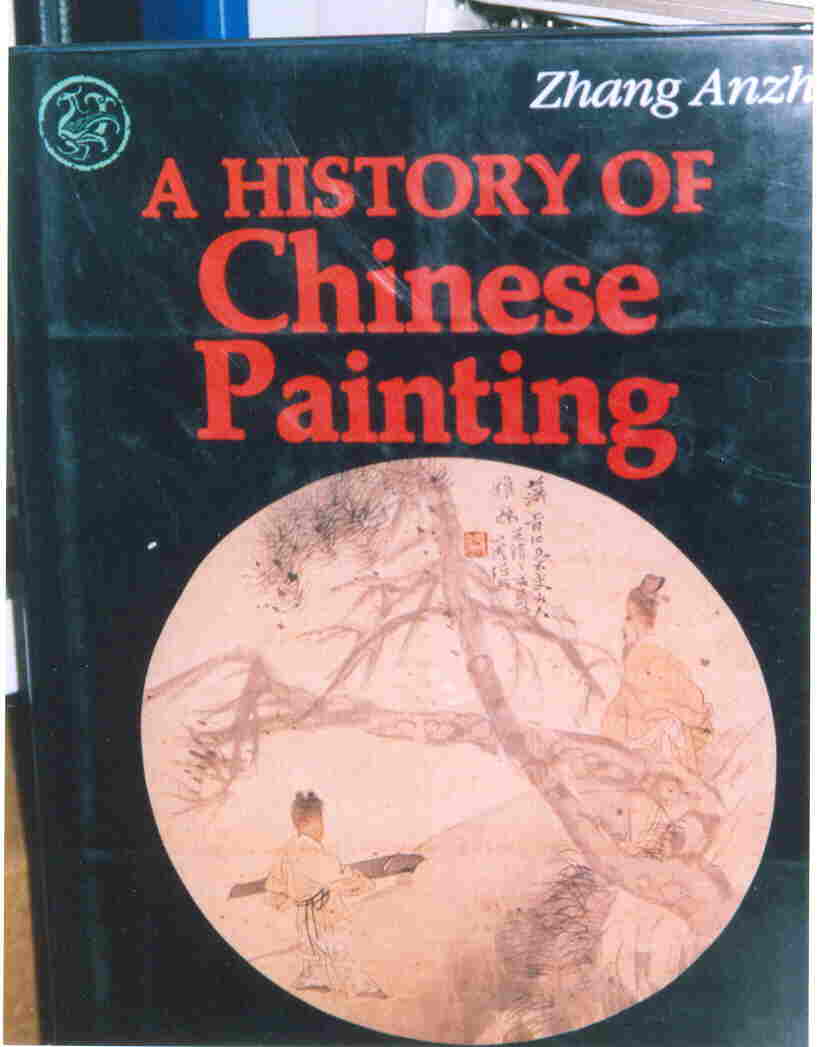 Front cover: Scholer with Boy Attendant Carrying his zitther. By Ren Yi
This book takes the reader through the wonrous world of traditional Chinese paintings. The author, Professor Zhang Anzhi, originally taught at the Central Institute of Fine Arts. A veteran painter and a permanent executive member of the All-China society of Art History before his death in 1990, he had kept busy with research work, in addition to teaching.
Working his way through a vast collection of records, the author classifies the material systematically and underscores for the readers all. As he recounts the long history of Chinese painting, he defines its traditions through the ages, beginning with pictures drawn by early men of the Neolithic period, through the successive dynasties, to modern and contemporary Chinese paintings which have inherited and developed those traditions. He even probes early man's understanding and concept of painting from pictures mentioned in mythology and legends, and painted on unearthed relics. The author provides throughout a running commentary on the representative painters of the various periods, their works and aesthetic views.
The book contains a wealth of data of both academic value and common interest.
There are 190 illustrations throughout the text of the book. It is a book for the connoisseur as well as the beginner, for people with refined or popular tastes.
84E-746P
An introduction to traditional Chinese painting
中国画入门



In English. Great introduction to Chinese painting. 71 pages of high qaulity large pages.All you need to learn Chinese painting.
Introduction: An Introduction to Traditional Chinese Painting gives a brief survey of Chinese painting and teaches thefirst steps in its technique. The two authors are accomplished young painters. In a few well-chosen words the book provides basic knowledge of traditional chinese painting, and with vivid, specific images it introduces the funcamental techniques of the art of painting. Concise and practical, it initiates beginners into the unique world of traditional chinese painting.
84E-752D
Chinese bronzes
A General Introduction
中国青铜器概说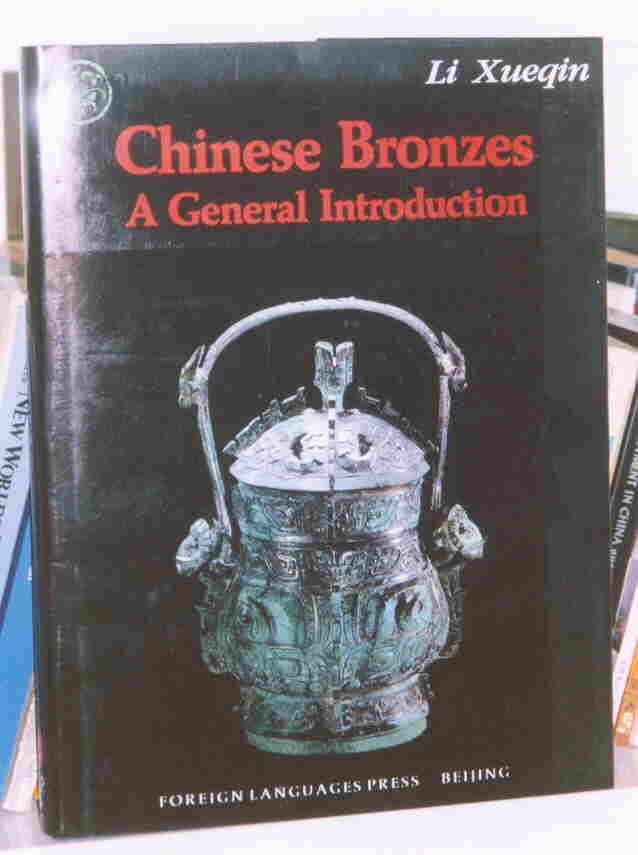 CHIINESE bronzes were not only the daily utensils, work tools and weapons of the people of ancient times, but also exquisite works of master craftsmen which have been handed down from generation to generation. Their beautiful forms, elaborate decorations and the moving stories that were cast on them have attracted the attention and aroused the interest of lovers of bronzes at home and abroad.
This book, copiously illustrated with color pictures and sketches, is recommended to readers who wish to explore the wonder of Chinese bronzes. In language comprehensible to the layman, it supplies a basic knowledge on Chinese bronze art: its origin, periods of development and its value as regards the study of ancient history and ancient script. The author is a specialist who has personally participated in many major archaeological excavations and researched into this subject for many years, and in this book he reports on the latest results of the study and excavations of Chinese bronzes.
84CEJ-755P
The forbidden city
紫禁城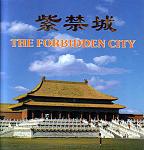 ISBN: 7505404156
Author: Liu Jingchuan
Language: English/Chinese/Japanese
Publisher: Morning Glory Publishers
Type: Paperback
Pages: 79 Pages
about 200 colorful pictures
The real Shaolin Gongfu of China
中国少林真功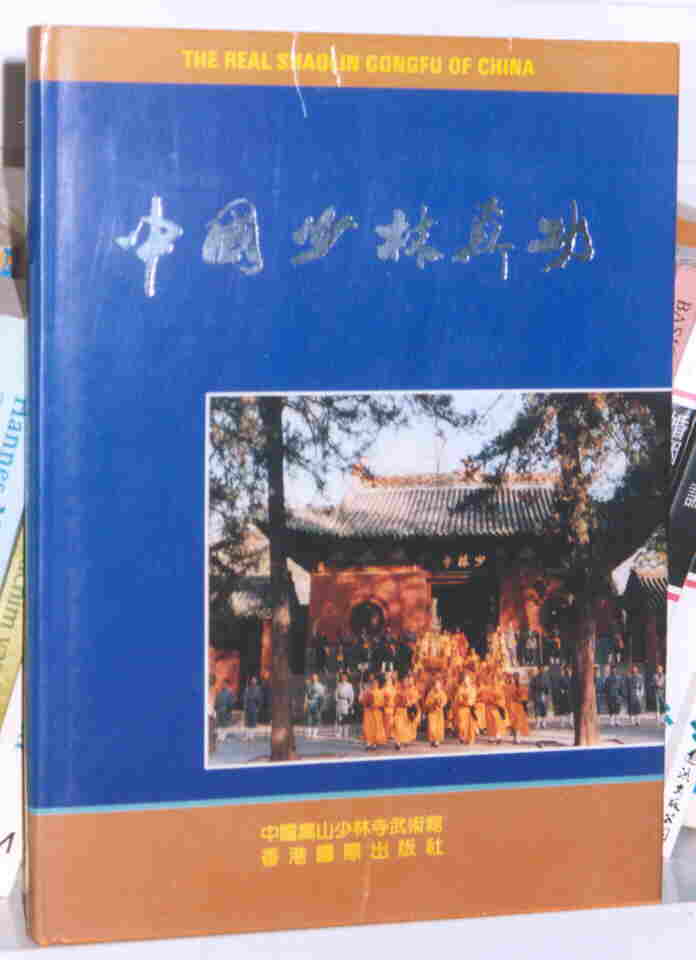 Forward
The Chinese civilization with a history of several thousand years has fostered innumerable dazing cultural fine goods. The magnificent wushu is the crystallization of human wisdom. In the boundless universe of great wushu, the Shaolin gongfu, as a bright pearl of wushu has been glittering with dazzling rays. It's erudite and profound connotation, it's mysterious and subtle skills command reverence among heroes all over the world and make outstanding people from all directions shout excellence for it. As the Shaolin gongfu takes root and blossoms in the world, large numbers of wushu fans are eager to see the quintessence of the world-famous Shaolin gongfu. The Chinese Songshan and Shaolin Wushu Center, as center for spreading the Shaolin martial arts, has now become the cradle where wushu lovers all over the world can learn the Shaolin gongfu. There are not only many gongfu master-hand, but also complete gongfu-practising facilities and modern service facilities here. In order to propagate the Chinese Shaolin martial arts and realize the long-cherished wish which wushu lovers both in and outside China can enjoy the Shaolin gongfu, our center specially has photos of excellent gongfu shown by the Shaolin gongfu masters taken and edited this picture album to offer to the readers.
The Songshan and Shaolin Wushu Center
前言
中华数千年的文明,孕育了无数璀璨争目的文化精品。璨璨生辉的武术就是人类智慧的结晶。在泱泱功夫大世界里,少林武术作为武术中的一颗明珠,以致闪烁着耀眼的光芒。其博大精深的内涵,身巧妙的记忆,是五洲豪杰为之敬仰,使八方精英为之叫绝。随着少林武功在世界的生根开花,广大武术爱好者迫切一睹名冠天下的少林武功之精髓。中国嵩山少林寺武术馆作为少林武术的传播中心,现已成为世界武术爱好者学习少林武功的摇篮,这里不仅武术人才济济,而且连公社十万培,服务设施现代化。为弘扬中华少林武术,实现海内外武术爱好者赏武之宿愿,我管特将少林武术精英说眼帘的绝好功夫,通过摄影家的镜头,集为一册,展于世, 以读者欣赏。
嵩山少林武术馆
85E-191P
Chinese martial arts
中国武术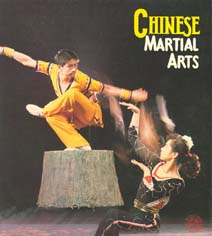 ISBN: 7505400568
In English. Many color pictures with explanation. 40 pages.
Contents: Wushu: Its Past and Present; Wushu: A Rich Variety; Shadow Boxing; Exercise with Weapons; Combat Exercise; Wushu Master: Old and Young; Shaolin Monastery: Cradle of the Shaolin School.
85CE-195
The red-crowned crane
丹顶鹤
(Chinese-English edition)
China pictorial press 108pp 255x230mm paper
This album has nearly 100 colour pictures and black-and-white-drawings of the red-crowned crane. Most of the photographs in this album depict the everyday behaviour, the breeding and other habits of the red-crowned crone in its wild state.
85CE-400
Anthology of photography by Wang Jian
王建摄影集
(Chinese-English edition)
China nationality art photograph publishing house
60pp 257x252mm paper
ISBN: 7-80069—017-2
85CE-421
The magic power of Lu Baoliang
神功卢保良
By Zheng Ming: Wu Peng and others
Beijing arts and crafts publishing house
56 pp 286x210 mm paper
ISBN: 7-80526-119-9
This well-illustrated book contains the following contents: Lu Baoliang's Eagle-claw Gongfu; Lu Baoliang's Qigong (Deep Breathing Exercise); Lu Baoliang's concentration-of thought Gongfu; Lu Baoliang's hard Qigong; Lu Baoliang's Wushu; Lu Baoliang's shooting exercise; Lu Baoliang's anti-hijacking training; basic training in Wushu.
85E-467P
Into the wild -- The rare and endangered species of China
中国珍稀动物



In English
Tan Banjie
260x220mm
Paperback
Preface
Giant Panda, Great Favorite of the World
Apes and Monkeys
David's Deer - Valuable Chinese Cervidae
Alpine Animals
Carnivorous Beasts
Giants in the Thick Forests
Rare Treasures of the Steppe and Desert
Aquatic Mammals
Amphibians and Reptiles
Euroned-China Promotions (ENCP) www.encp.nl